ProjectProposal-Kevin Chung-Kai Wang
From CS 160 Fall 2011
Game: Microexpressions Adventure Game
Target User Group
The target user group is kids who are fed up with all the lies that are told to them by the people around them with the condescending attitude that they aren't smart enough to know the difference. Any kid who wants a powerful and effective method to spot lies through analyzing microexpressions will hopefully find this app enlightening, and learn useful techniques to use on their family, so called friends, or anyone else they believe is trying to trick them.
Problem Description
When will [deceased relative] wake up? Is Santa real? Where do babies come from? These are just some of the many questions kids have come up with over the years that have elicited many untruthful answers from adults, peers, and other people around them. Kids are easy targets for untruthful explanations, white lies, and pranks that exploit a child's naturally trusting nature. At some point in their lives, whether or not they know they already know they are being lied to or not, many kids may find themselves overwhelmed at or tired of all the deceit that surround them and desire a strong, and effective method to discern truth from lies. My design addresses this need by providing an educational tool for teaching kids common microexpressions that people instinctively show when they react to certain questions and events, independent of what they say out loud. It does this through an adventure game that exposes kids to common microexpressions in a fun and applicable way. They will learn and polish these techniques on NPCs instead of real people, until they feel confident in their abilities to try them on the people around them.
Problem Context and Forces
The existing methods of teaching microexpressions to the casual learner have only included pictures, quizzes, and interactive flash cards that simply asks the learner to identify what the microexpression represents. There is also a TV show called "Lie to Me" that feature the analysis of microexpressions being used on real people in dramatic situations.
The problem with all of them in regard to the target audience, children, is the adult-oriented nature of these existing methods, and a lack of a way to let them apply and interpret what they learn in real situations. Most kids wouldn't want to spend their free time taking tests, and the live-action show contains content adults may not find suitable to show their kids and does not allow kids the time to try them out interactively or in a realistic situation as they learn them. These methods make it difficult for kids to learn, be exposed to, or even want to take the time to learn the material. The solution of packaging these things into the form of an interactive adventure game would make that possible, because they will be able to learn and apply these techniques in a safe, simulated environment, while enjoying the experience at the same time. After all, studies have shown that it's easier to learn something you are interested in and enjoy, especially when you are still young. And everyone can enjoy games.
Solution Sketch
The player plays a character that goes around a stage talking to NPCs that are hiding things from the character. Each stage presents the player with a new question that the player must answer by interrogating the other characters and figuring out the truth. There are many stages, each with their own NPCs, scenarios, and questions.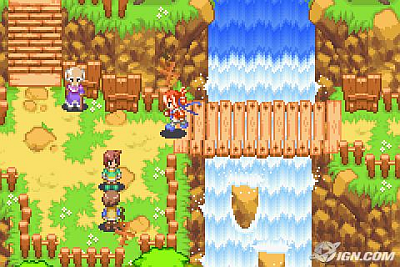 Before a stage begins, the player is taught 3 new microexpressions, and the explanations for what it means when someone displays them. Over time the player should have amassed an entire arsenal of microexpressions, making it gradually more and more difficult to interpret the truth. Maybe they can be stored once they are revealed, like items in an inventory. Or maybe the player must recall them from memory as a challenge in higher levels, and they must pay some fee in order to get hints. Maybe they can even unlock/discover hidden microexpressions during questioning, earning them credits that can be used to pay for those hints.
The character must ask the NPCs questions and gauge their reactions to find the truth, whether or not they are lying to the character. The player is tasked to interpret what the microexpression reveals, not just what they are. After all, there can be many interpretations as to why a character lies, or if it's telling the truth, there can be truth hidden behind what they don't want to say out loud but is revealed through their microexpressions anyway. (This is the real power of the interactive nature of this app, in contrast to existing solutions that are floating around.)
For example, if the player asks "Is Billy dead?" and the character displays a microexpression that represents "shame" while saying that Billy isn't dead, does the NPC actually know that Billy is dead and he was complicit in it? Or was he simply a witness to it? Or is it that he doesn't know and is only trying to comfort the character? It is up to the player to keep on questioning, towards more than one character if the need arises, in order to reveal the entire truth over time.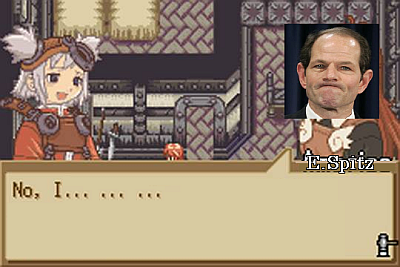 This solution sketch is open to different revisions of the goals or challenges of the game. Maybe there could be a scoreboard tallying up all the successful interpretations of the truth, successful identifications of each microexpression, or level of performance in questioning. Or maybe there can be an all encompassing mystery that spans the entire game, and the truths found for each stage contributes to solving the overarching mystery.